Motorcycle Detailing & Restoration
Comprehensive Motorcycle Restoration and Detailing In Cobb County, GA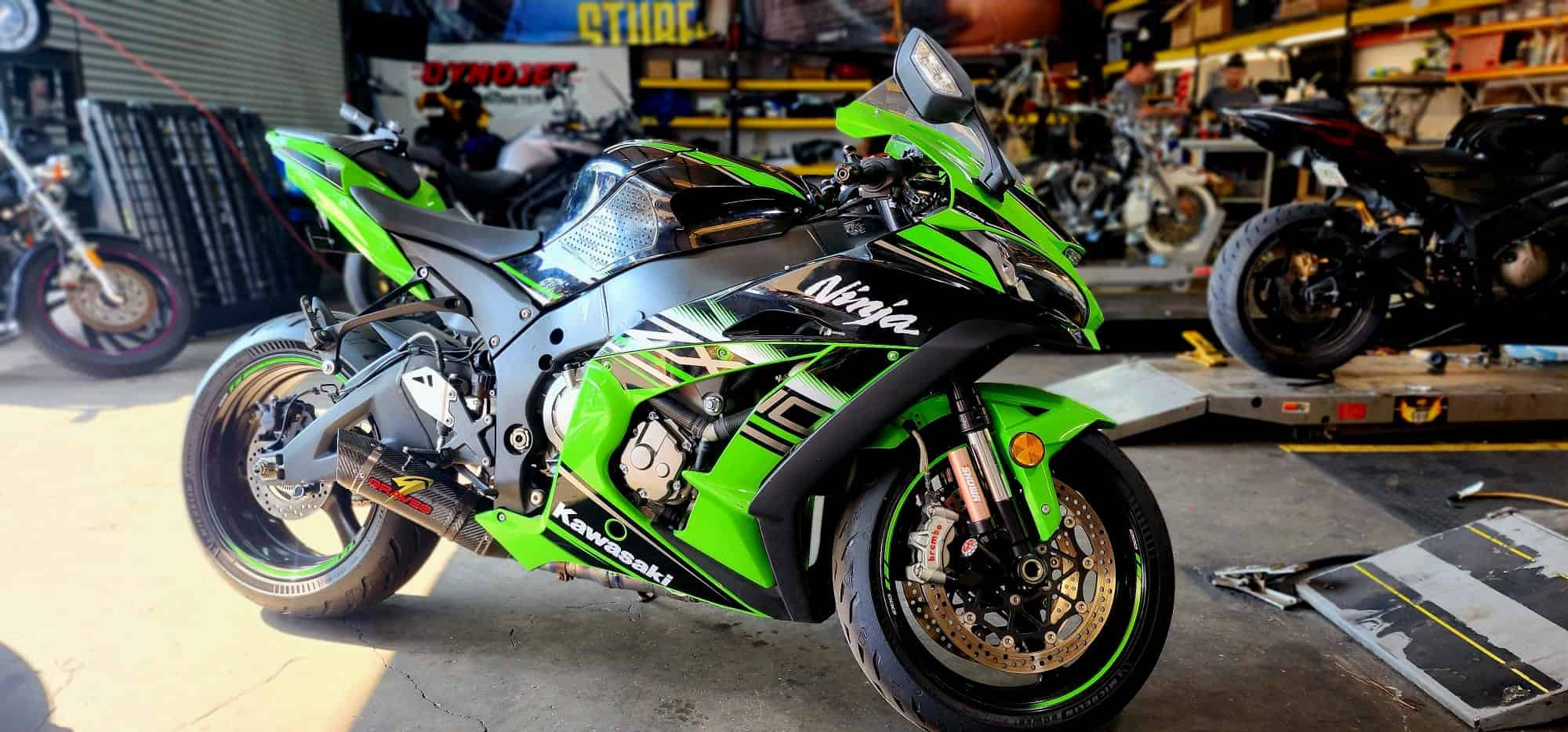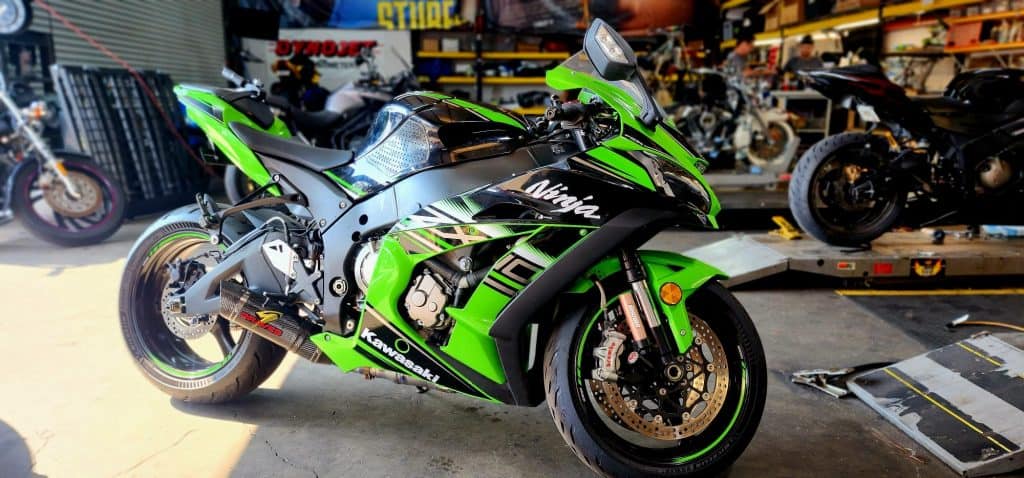 Cobb County's Premier Detailing & Restoration Services
At Diaz Motorcycles and Service, we specialize in offering comprehensive motorcycle detailing & restoration services designed to breathe life back into your prized possession. Our services are thoughtfully created to provide a meticulous approach to each motorcycle, revitalizing its vibrancy and overall appeal. Every project we undertake is handled with utmost dedication and precision, ensuring that your motorcycle not only looks spectacular but functions seamlessly.
The exceptional detailing and restoration services provided by our seasoned technicians are in-depth and expansive, covering every aspect of your motorcycle. We immerse ourselves in the delicate process of restoring each component to its former glory, with an attention to detail that guarantees a motorcycle that shines with perfection and operates with unmatched efficiency.
Expert Technicians at Your Service
Diaz Motorcycles and Service is proud to boast a team of highly skilled and dedicated technicians, proficient in motorcycle detailing & restoration across an extensive range of motorcycle makes and models. With a foundation of years of hands-on experience and continuous professional development, our experts approach every project with technical mastery and a keen artistic eye.
Our technicians are committed to delivering results that don't just meet, but consistently exceed the expectations of our valued clients. Through their expert skills and unwavering commitment to excellence, every motorcycle entrusted to our care is transformed into a masterpiece, reflecting the pinnacle of craftsmanship and dedicated service.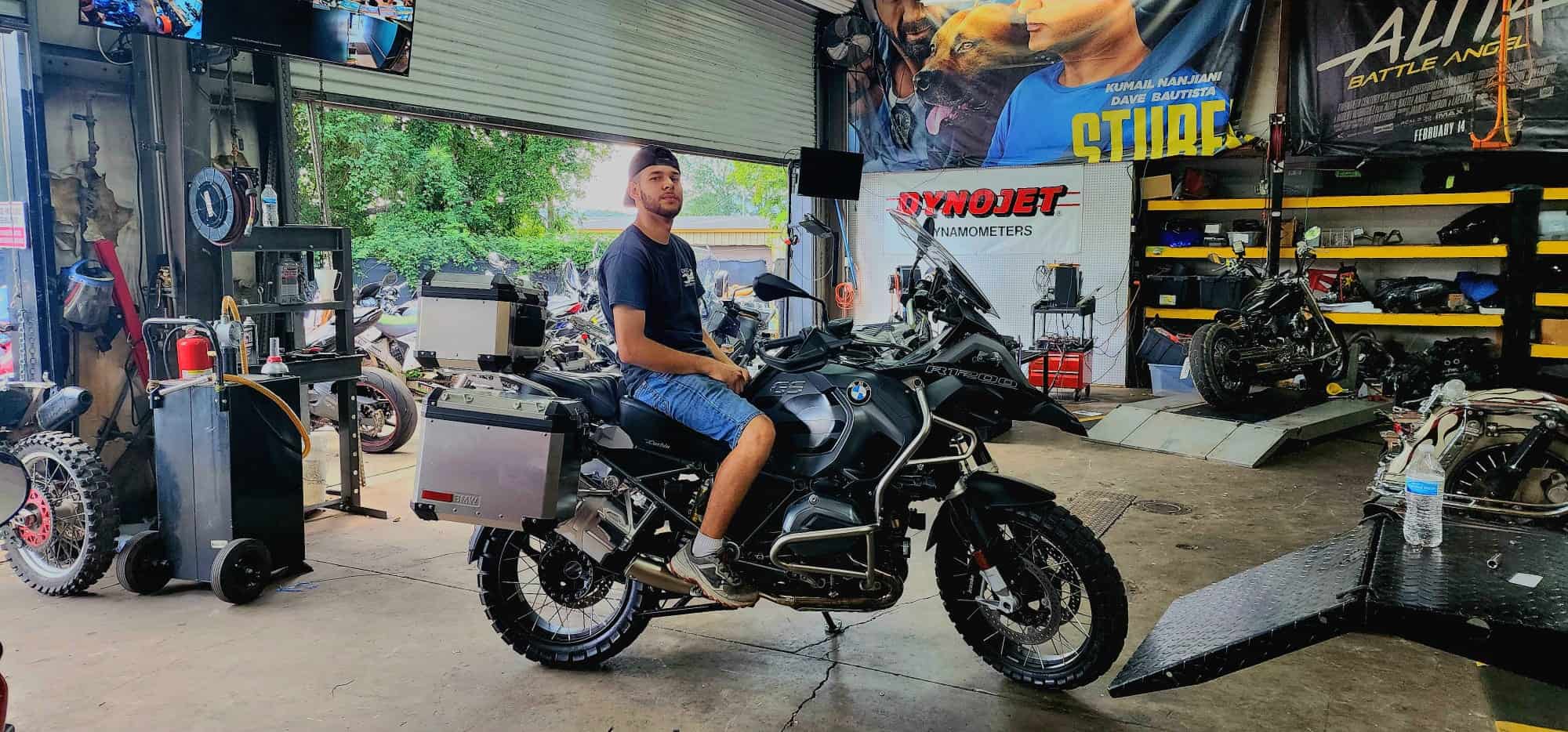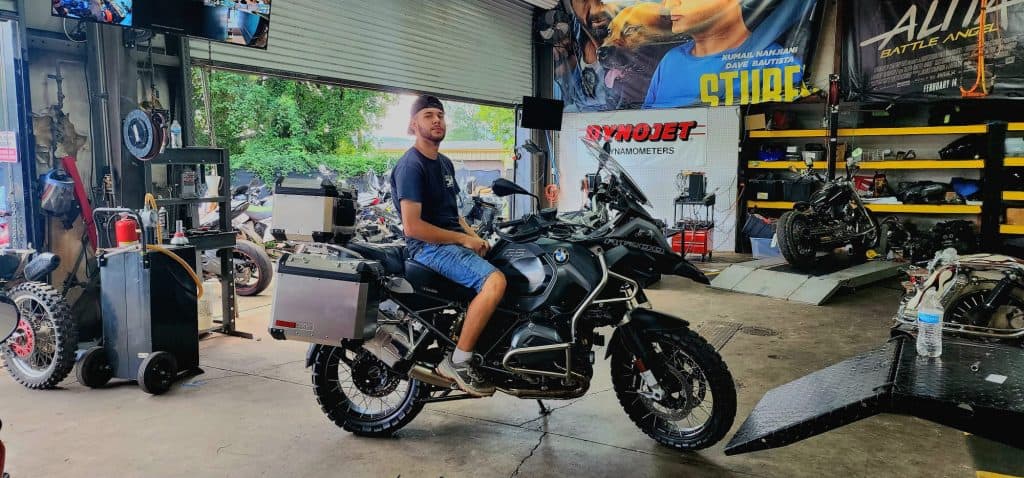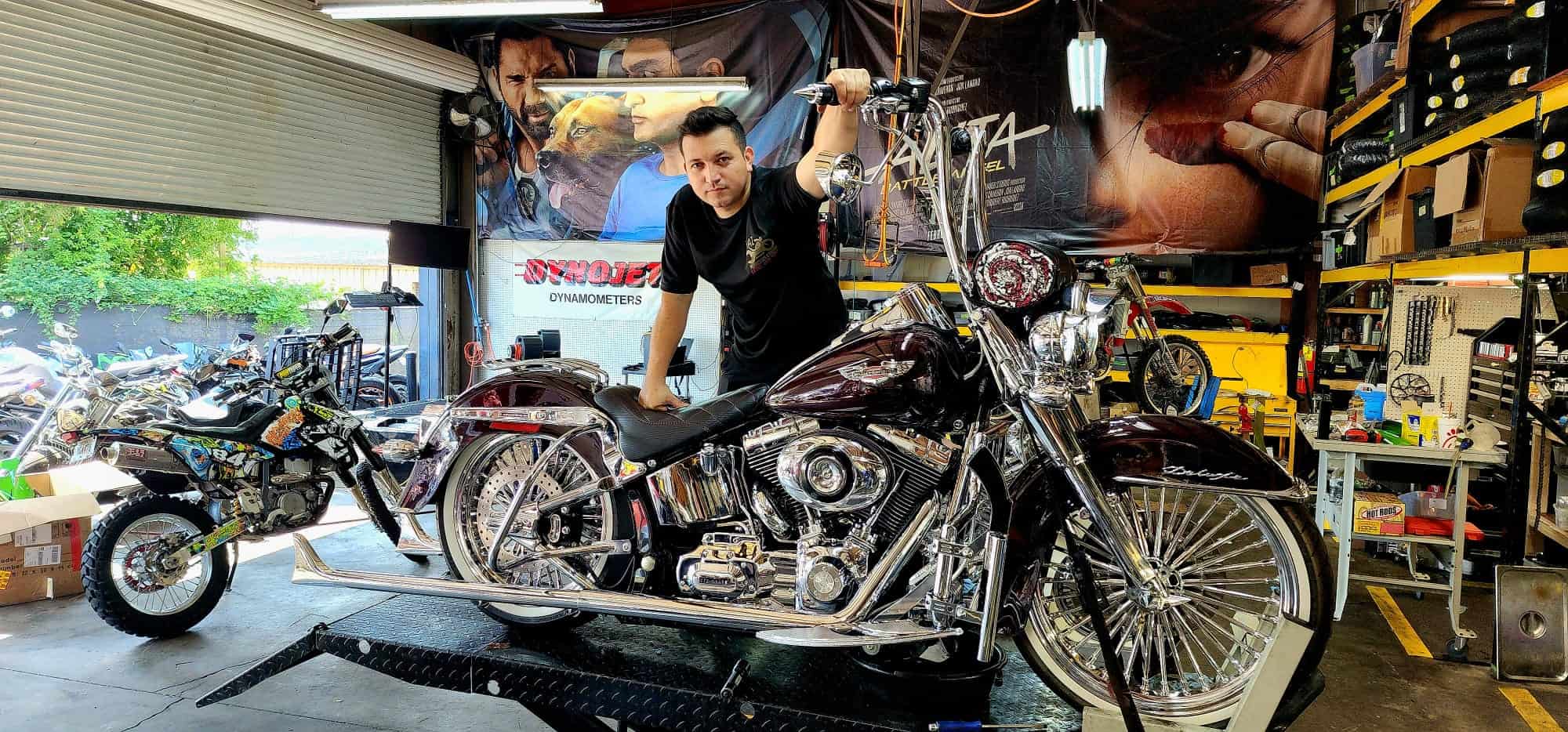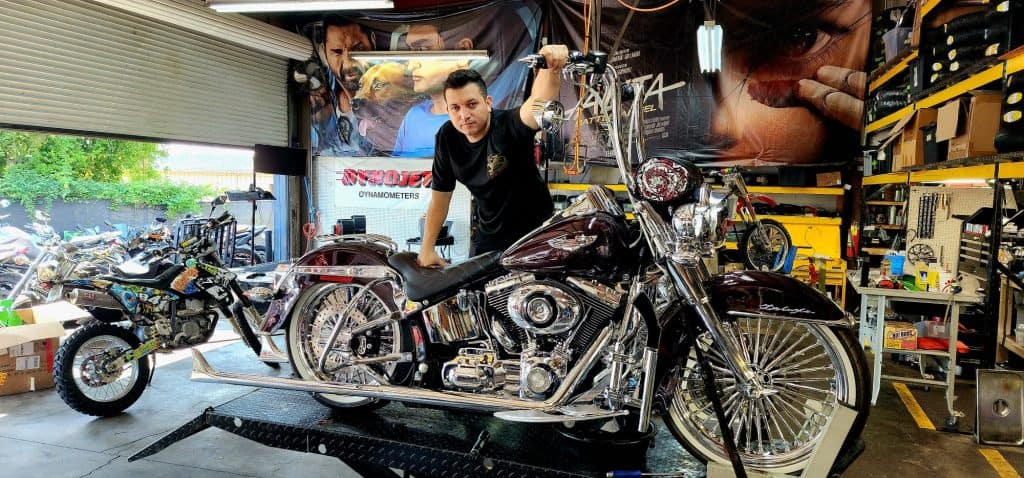 Tailored Detailing & Restoration Plans
Every motorcycle possesses its unique personality and set of requirements, a fact well understood and acknowledged by Diaz Motorcycles and Service. Hence, we offer customized motorcycle detailing & restoration plans intricately designed to cater to the distinct needs of your beloved vehicle. Each plan is meticulously crafted, providing the specific care and attention your motorcycle deserves.
Whether your motorcycle demands minor detailing touches or an extensive full-scale restoration, our adept technicians are equipped to devise and execute strategies tailored just for your ride. Each plan is thoughtfully developed to provide personalized and focused services, ensuring your motorcycle receives the care and revival it needs.
I bought in my custom bike to Diaz Motorcycle,He was very open and honest through out the entire process of fixing my bike. It was a hard job that he handled professionally and timely. I very pleased with his service.He exceeded my expectations.Thank you Mr.Diaz.
One thing I can say about Daiz motorcycle is they know what they doing. The only shop my bike will ever go fosho. Thank y'all for the good customer service and communication.
Knowledgeable, considerate, and reasonable. If you're someone mindful of supporting small businesses, consider putting your money where your mouth is here. It is truly a family affair. I was highly satisfied. Update for August 17th 2023, still a family affair that is still doing outstanding work at more than reasonable prices. Did an absolutely stellar job on some exhaust wraps and a detailing that was well worth the investment. Thanks guys.
State-of-the-Art Equipment and Techniques
Diaz Motorcycles and Service is steadfast in its commitment to leveraging cutting-edge equipment and pioneering techniques in the realm of motorcycle detailing & restoration. Investing in technology and innovation allows us to offer services that are not only efficient and effective but also gentle and precise on your valued motorcycle.
Our dedication to incorporating the latest in technology ensures every minute detail is handled with precision, and every restoration project undertaken reflects a high standard of quality and craftsmanship. This amalgamation of technology and skill guarantees a finish that is as impeccable as the service provided.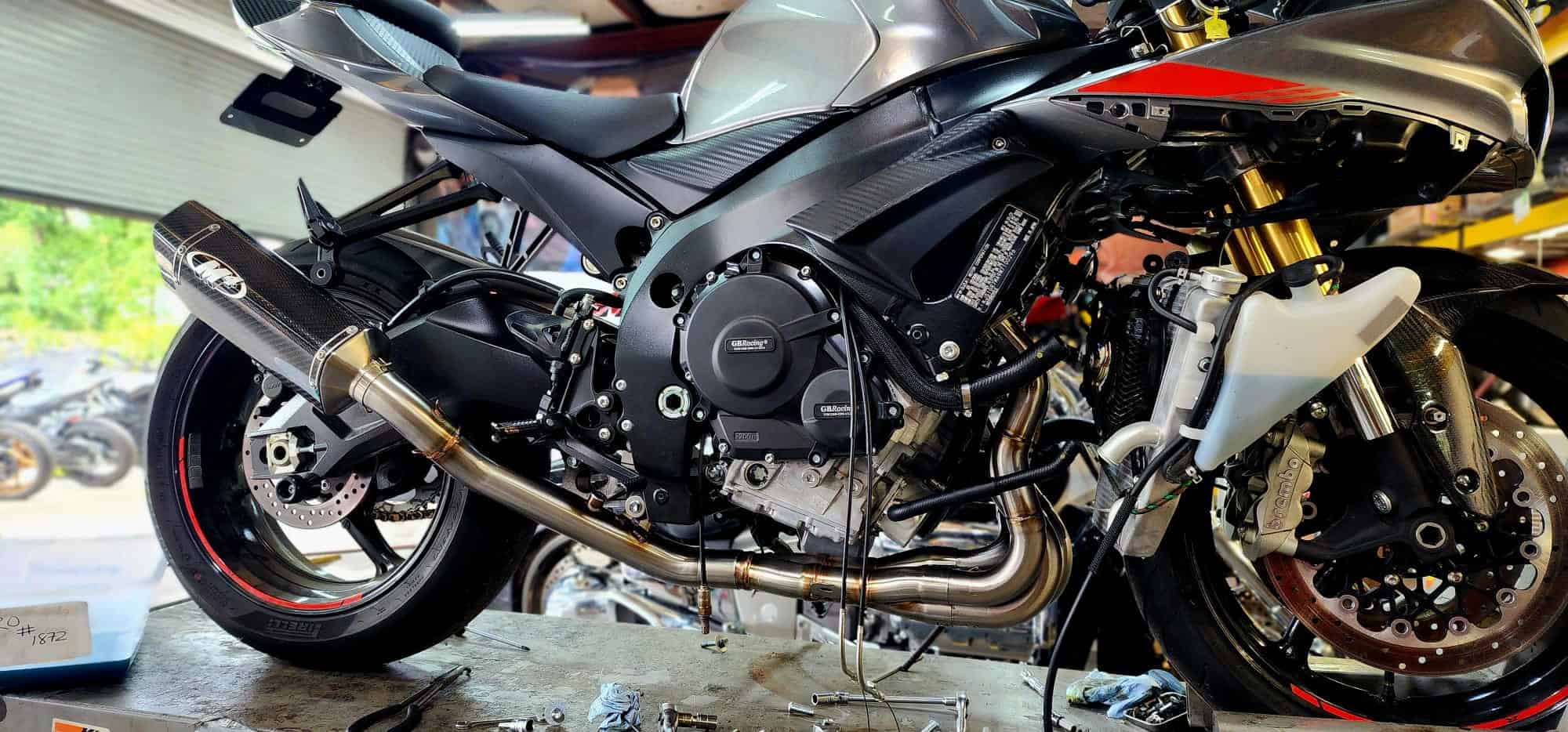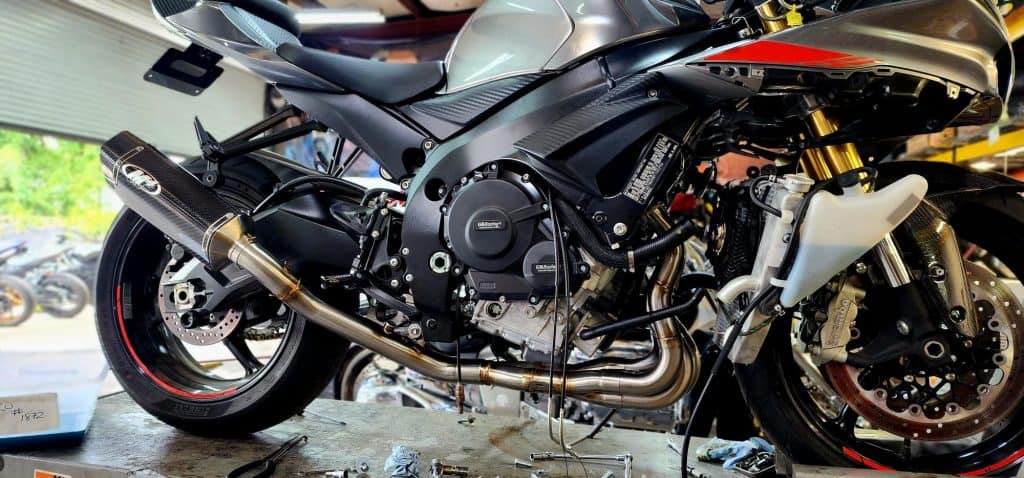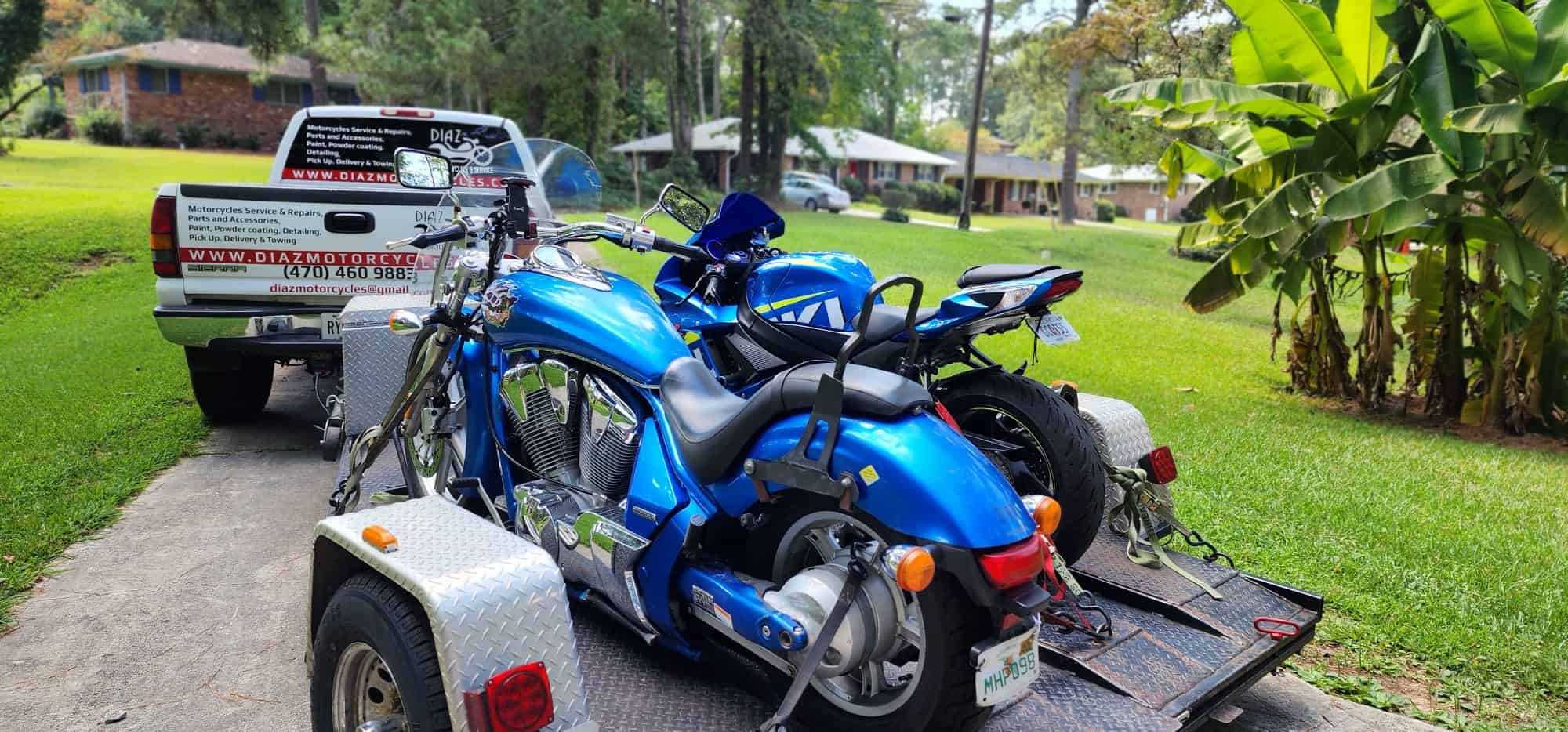 Customer Satisfaction Guaranteed
At the core of Diaz Motorcycles and Service's operations is an unyielding commitment to ensuring customer satisfaction. We perceive every motorcycle detailing & restoration project as a collaborative endeavor between our talented technicians and you, our esteemed clients. Through this partnership, we value and incorporate your input, keeping you informed and involved at every step of the process.
We work diligently and meticulously until you are utterly delighted with the final outcome. Our steadfast dedication to customer satisfaction ensures that the services provided are unmatched and exceptional, promising an experience that is as smooth, engaging, and satisfying as the motorcycles we meticulously enhance and restore.
Trusted Excellence in Motorcycle Care
Affordable Pricing for Unbeatable Services
Diaz Motorcycles and Service is committed to ensuring that top-tier motorcycle detailing & restoration services are accessible to all motorcycle enthusiasts. We offer our premium services at competitive pricing,
all while steadfastly refusing to compromise on the stellar quality we provide. Every service we offer guarantees not just reasonable and transparent rates, but also supreme value for money, allowing you the feasibility to invest in services that promise a motorcycle that gleams and performs like new.
We understand the value you place on your motorcycle, and our pricing strategy is designed to provide affordable access to services that are unmatched in quality and results. With Diaz Motorcycles and Service, you invest in not just detailing and restoration services but a holistic experience that assures a revitalized motorcycle without a financial burden.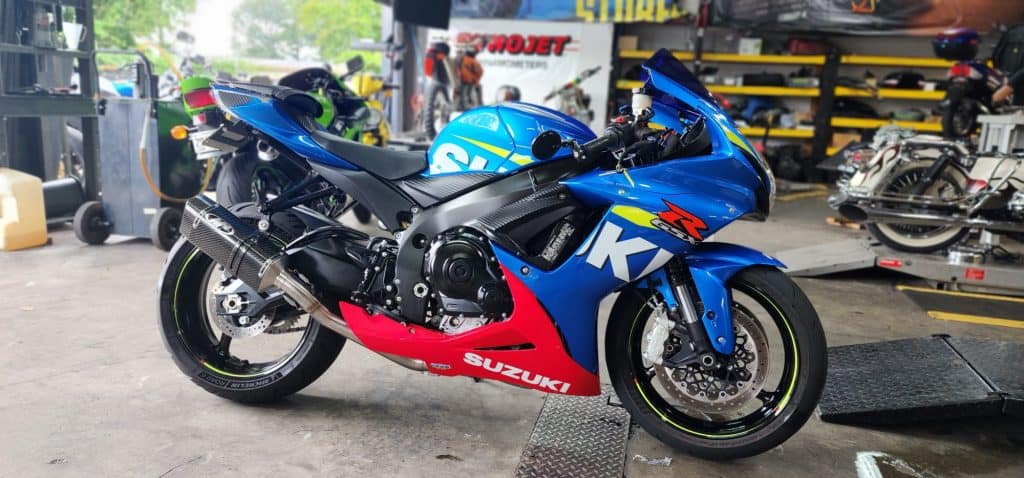 Diaz Motorcycles: The Rider's Choice
Every motorcycle carries a history and potential for renewed brilliance. With our specialized detailing and restoration services, we rejuvenate your ride to its prime condition. Don't just maintain—restore and relive the legend.